CGGC believes that some of us are called to go and reach different cultures with the gospel of Jesus Christ. These are some of our church family Serving in overseas Contexts. We support them through prayer & financial support.
Jason, Kim & Samuel Job
Missionary Aviation Fellowship (MAF)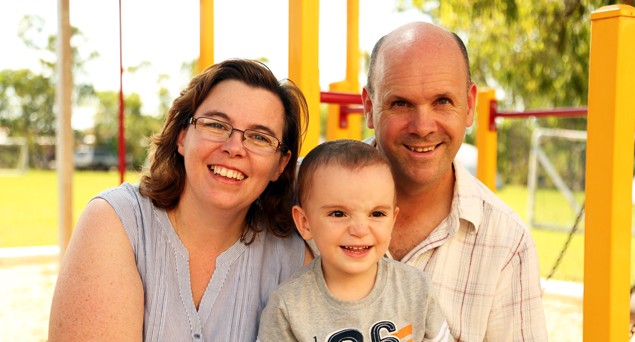 Jason and Kim married in 2006 after meeting each other at a Bible College Open Day. Before their marriage, Jason had served with YWAM (Youth With A Mission) for several years in Australia and America. Kim, a secondary teacher, had worked with SIM (Serving in Mission) in Ethiopia teaching in at Bingham Academy, a school for missionary children.
The dream to fly in mission aviation had been with Jason for many years, but it wasn't until 2011 that this dream became a reality. After training at ACMA (Australian College for Mission Aviation) in Coldstream, Victoria and receiving his Commercial Pilot's License, they were accepted to work with Mission Aviation Fellowship (MAF) in Arnhem Land. During their life in Melbourne, Jason and Kim fellowshipped at Canterbury Gardens Community Church and were commended to mission service with AMT in 2011.
Samuel was born in 2010 and is a bundle of energy. He loves planes, Lego and talking a lot. The Job family have been serving with MAF in Arnhem Land since September 2011, living in Numbulwar and Elcho Island. Living in these places allowed the family to be a Christian witness in these very remote communities and provide an aviation service in areas where road access is impossible.
The Job family are the third MAF pilot family in Timor Leste, from October 2015. Timor Leste is one of the world's newest nations and MAF has the only fixed wing aircraft in the country. So Jason is flying staff from many aid organisations, health workers and many medical evacuations each day. They are excited to see how God will use them in this new location.
You can read more about their ministry on thier blog.
Chris & Judy Ayers - New Zealand
Chris and Judy, together with their four children currently live and serve in New Zealand with Pionners. Chris is the National Director for Pioneers in New Zealand. Thier role is be based in Auckland, New Zealand. They work out of the Pioneers office there and thier main responsibilities include:

Serving local churches with biblical teaching and missional training
Discipling and training new missionaries
Pastorally caring for current missionaries on the field
Overseeing the running of the NZ Pioneers office
Representing Pioneers NZ both nationally and internationally
Working together with other mission leaders on global mission strategies
More about Pioneers : Pioneers New Zealand
Wes and Esther Dale - Papua, Indonesia

Wes & Esther are involved in the work of Bible translation for the Dani people of Papua, Indonesia. There are 17 language groups in the wider "Dani" area, each fully recognised as separate languages not just dialects. They currently are working with the language known as "Western Dani" or Lani. There are almost one quarter of a million people in the Western Dani language group with over 800 churches.
The Old Testament was completed in 2005. A Children's Bible was finished and distributed several years ago. Currently, they are preparing the full Western Dani Bible for publication by the Indonesian Bible Society.
More about World team: World Team