Leadership
Jesus said that He is the One who will build His church. Therefore, Jesus is the head of the church, and under Him, we are an eldership led church. The Eldership consists of biblically qualified men who serve as lay leaders along with the Pastoral Team.
We also have a Committee of Management (COM), led by lay leaders who administer the practical aspects of church life.
We have three part-time pastors. These pastors have delegated authority over different ministry areas.
Our Pastors
John Ramsden' Story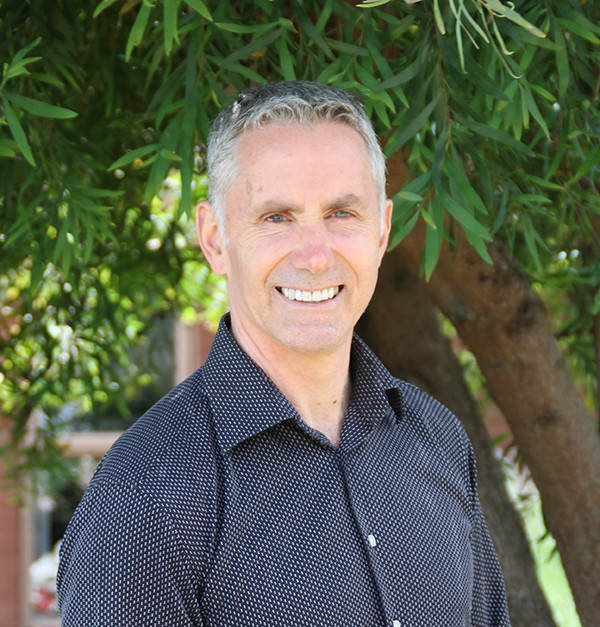 Pastor
I was encouraged to go to church as a boy by my parents, who also attended. As a 15-year-old I responded to the Lord after a Sunday night service. In that moment, all I had heard and learned up to that point in my life made complete sense. The Holy Spirit was doing the work He does so well—convicting people of their sin and drawing them to Jesus. I simply walked outside the church, sat on a railing and asked the Lord to save me. And he did!
I began my ministry at CGCC as an associate pastor, focusing on the area of pastoral care. I must admit that I was surprised to be asked to consider such a role especially when I had no theological training. I prayed through this offer and decided to walk forward in faith. God has proved himself faithful and trustworthy, and I love serving Him as a pastor, even though I often feel ill-equipped.
My passion lies in loving, serving and caring for God's family, encouraging people in their personal walk with Him and helping them to keep the gospel front and centre in their lives. I am currently responsible for the Pastoral Care, Worship and Kidz Church ministries at CGCC.
I have been given the privilege of spending my earthly life with my wife and rock, Flerina. Together we have three married children, Melody, Coby and Samuel. They have given us seven grandchildren, including our precious Lily who is already with the Lord, and another who we will meet in a few short months.
I love to relax by spending quality time with my wonderful wife—anywhere, anytime, anyplace! I also love spending time with my grandchildren. I don't want to miss a moment.
Shebu John's Story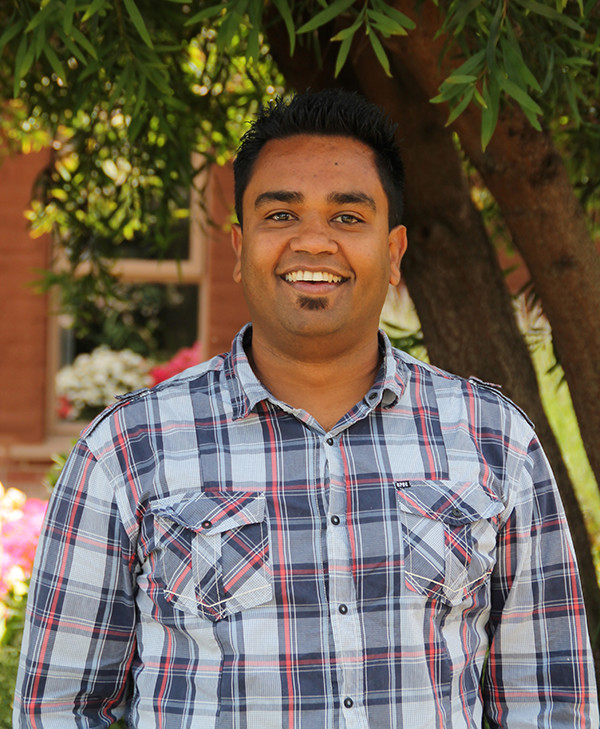 Lead Pastor
I grew up in a family that deeply loved Jesus and His gospel, but my heart was more religious than actually following and trusting the good news of Jesus. I thought it was all about doing the right thing. By the end of high school, my faith began to dwindle and I decided I didn't want anything to do with the Christian faith. For a few years, I tried to fill my life with whatever the world could offer me. It did not last. Through a series of events I re-encountered the good news of Jesus by spending time with a former pastor who took the time to walk through the gospel with me. It was as if my eyes were opened to the good news of Jesus afresh.
Since then I have been on a journey of exploring and learning. My first ministry experience was working with Power to Change Australia, where I was introduced to evangelism and discipleship. However, it wasn't as though a light went on and I knew I wanted to serve in full-time ministry. During parts of my life, I have worked in a cafe, as a factory hand, as a DJ, in marketing, and in public relations. It was through serving in various ministry contexts that Jesus began to grow in me His heart for the lost and for His local church. This has led me to where I am now.
Here at CGCC, I have the privilege of serving as the lead pastor. I oversee several ministries including the Teaching Team, Youth, Young Adults, and Mission and Outreach. I have a Bachelor in Theology and also love serving on The Gospel Coalition Victoria Committee and in 2019 I was seconded to serve with City To City Australia as the Catalyst Leader for Melbourne.
I love to see people encounter the good news of Jesus and to see His good news transform lives. I am also passionate about equipping and discipling people to be followers of Jesus wherever He has placed them, using their gifts and talents for Him. I want to see the gospel advance here in Melbourne and in wider Australia.
My beautiful wife, Bek, and I have three cheeky and wonderful children. When I am relaxing I love hanging out with my family, drinking good coffee, cheering on the Hawthorn Football Club and exploring new places.
Nathan Potts' Story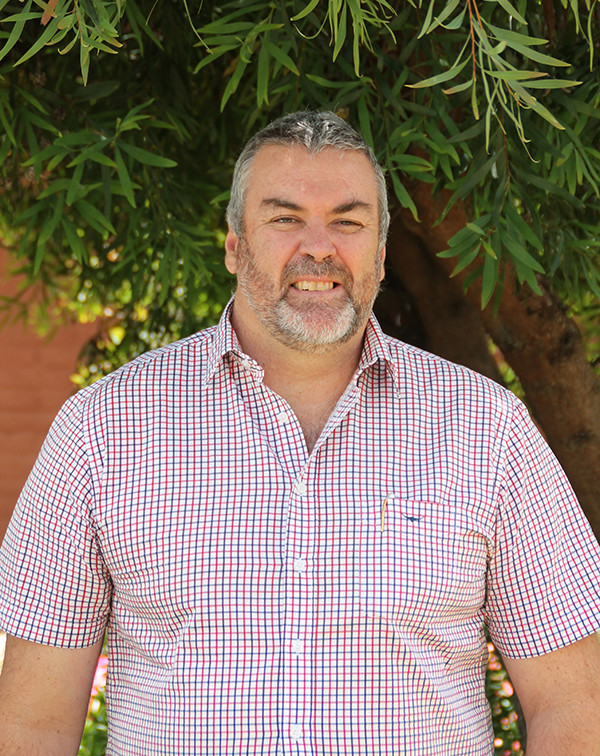 Pastor I came to Christ at the age of eleven at a summer camp. Although I was brought up in a Christian home, it was at this point that I gave my life to Christ. The knowledge that my sin separated me from a holy God, and that without faith in the sacrifice of Christ on my behalf I was destined for an eternity of damnation, became a reality. I called out to God to save me.
After spending 21 years working in the packaging industry, the Lord placed on my heart a deep desire to teach and preach God's word and equip God's people. Realising that I was not equipped within ministry, my family and I left Australia and travelled to Portland, Oregon where I completed a Masters of Divinity (MDIV). During the past 20 years I have been involved in various churches, in Australia, New Zealand and the USA. Serving in roles such as elder, and deacon, Committee of Management, and a teacher for an Adult Sunday School class. I'm also a qualified marriage celebrant and pursue ongoing training in biblical counselling.
Since 2012 I have been in full-time ministry. Three and half days per week as a pastor at Canterbury Gardens Community Church, and two days a week with Insight for Living ministries in their Australian office. My key responsibilities at CGCCC include overseeing the Men's and Women's ministries, Small Group ministry, and Families ministry. I'm passionate about preaching and teaching, equipping leaders, Biblical counselling, and discipleship. Currently, I'm studying a Doctorate of Ministry (DMIN) in Expository Preaching, which will be completed in May 2019.
My wonderful wife, Julie, and I have been married for 28 years. Together we have three children: Libby, our eldest daughter, Eli and his wife Rebekah, and our youngest daughter, Emma. When I'm not working, I love to read, play competitive volleyball, and play tennis. I also enjoy keeping fit at the gym and going on summer camping trips. As a proud New Zealander, I am a strong "All Blacks" supporter.